AT&T Center | San Antonio, Texas
Returning with music once described as "a sonic attack of metal and gothic imagery", the legendary British Electro-Pop band Depeche Mode is planning their first tour in almost 5 years! They will be performing their 19th tour, entitled Memento Mori, live at the AT&T Center Arena. With a well earned reputation boasting of being the best arena show event experience, this is a concert you do not want to miss! Playing songs off their newly released album, Memento Mori, this upcoming event is happening on Sunday, April 2nd 2023. Do not wait until it is too late – buy your tickets now!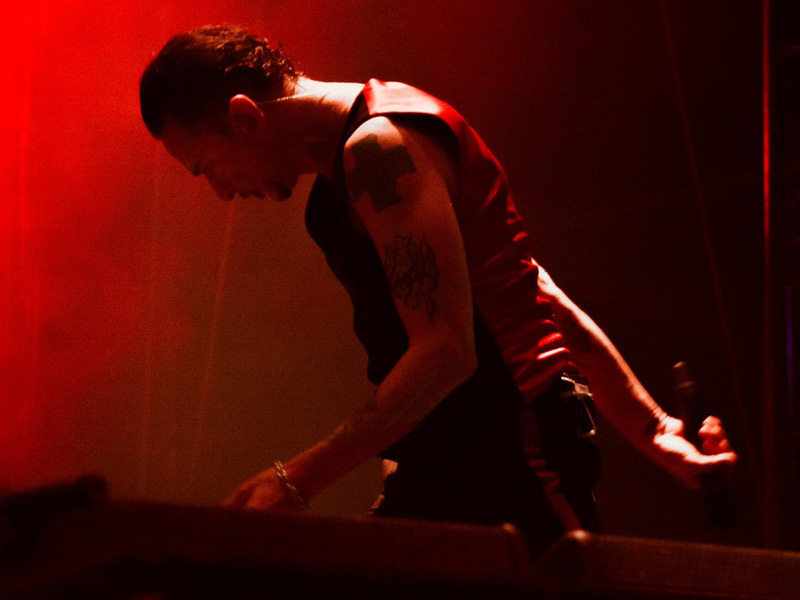 If you "Just Can't get Enough" of Depeche Mode, this coming spring, the band will be travelling around the world with their latest tour, Memento Mori.
Unusually, starting in North America for this tour and then moving onto Europe, their fans will get the pleasure of seeing them perform their 15th album live for the first time in almost 5 years.
Depeche Mode made use of their down-time, writing lyrics for their newly released album, also called Memento Mori, which can be directly translated as "remember that you must die". Martin Gore, the main songwriter of the band, decided it was perfect because "A lot of the songs are going into that place of reminding ourselves that our time is fleeting, and you got to make the best of it – in a positive way." Unfortunately, after Andy Fletcher, the co-founder of the group died in May, the title has taken on an even greater meaning for the band, as well as their fans.
Depeche Mode was formed in Essex, U.K. in 1980 – over 40 years ago. Since then, they have sold more than 100 million records and played to over 35 million fans around the world, as well as having all of their studio albums reaching the U.K. top 10. So, what are you waiting for? Get your tickets now!