AT&T Center | San Antonio, Texas
Christian Nodal comes to AT&T Center on Saturday, 15th October 2022 as part of the Mexican singer's Forajido Tour. Nodal is one of the most successful Regional Mexican singers of all time, and his 22 U.S tour features performances at some of the most iconic destinations. The tour kicks off on 15th September from SAP Center in San Jose and includes performances in Las Vegas, Sacramento, Hidalgo and many other destinations. The tour wraps up with a final performance on 13th November in Estero, FL. Fans are quite excited to hear some of his biggest hits in the upcoming performances. Catch him live on 15th October at the AT&T Center by getting your tickets right now. Hurry up before they are sold out!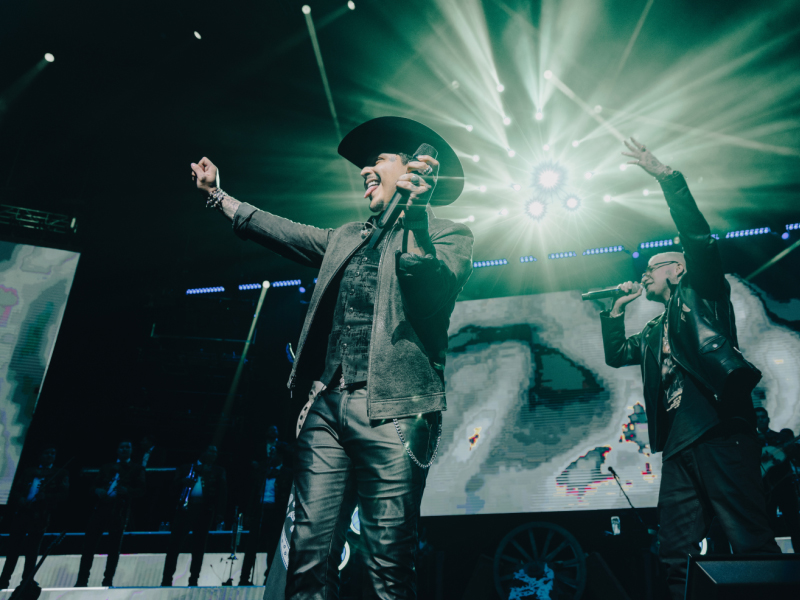 Nodal is regarded as one of the most successful Mexican singers of all time, and he has more than 15.9 million Spotify listeners monthly. He also became the first Regional Mexican solo artist to have more than 1 billion views on Youtube. Nodal has won three Latin Grammy Awards, Two Latin Billboard Awards, and a Latin American Music Award. Few artists in the Latin music industry have reached similar heights.
Nodal's ability to produce breathtaking music in Regional Mexican and Latin Pop Genres is commendable. The artist rose to prominence with his 2017 debut album, Me Deje Llevar. The album was released to critical acclaim and became a huge fan favorite. His 2019 album, Ahora, was Platinum certified by the RIAA and his latest album, AYAYAY! Was Gold certified. He started his career with a bang, and his musical talent has created a huge fan base for himself. His fans in North America look forward to the upcoming performance with great excitement. He is also renowned as a great live performer, and fans will look forward to the experience of a lifetime. Get your tickets right now and see Christian Nodal at the AT&T Center on 15th October. You need to buy your tickets quickly before they are sold out!