AT&T Center Seating Chart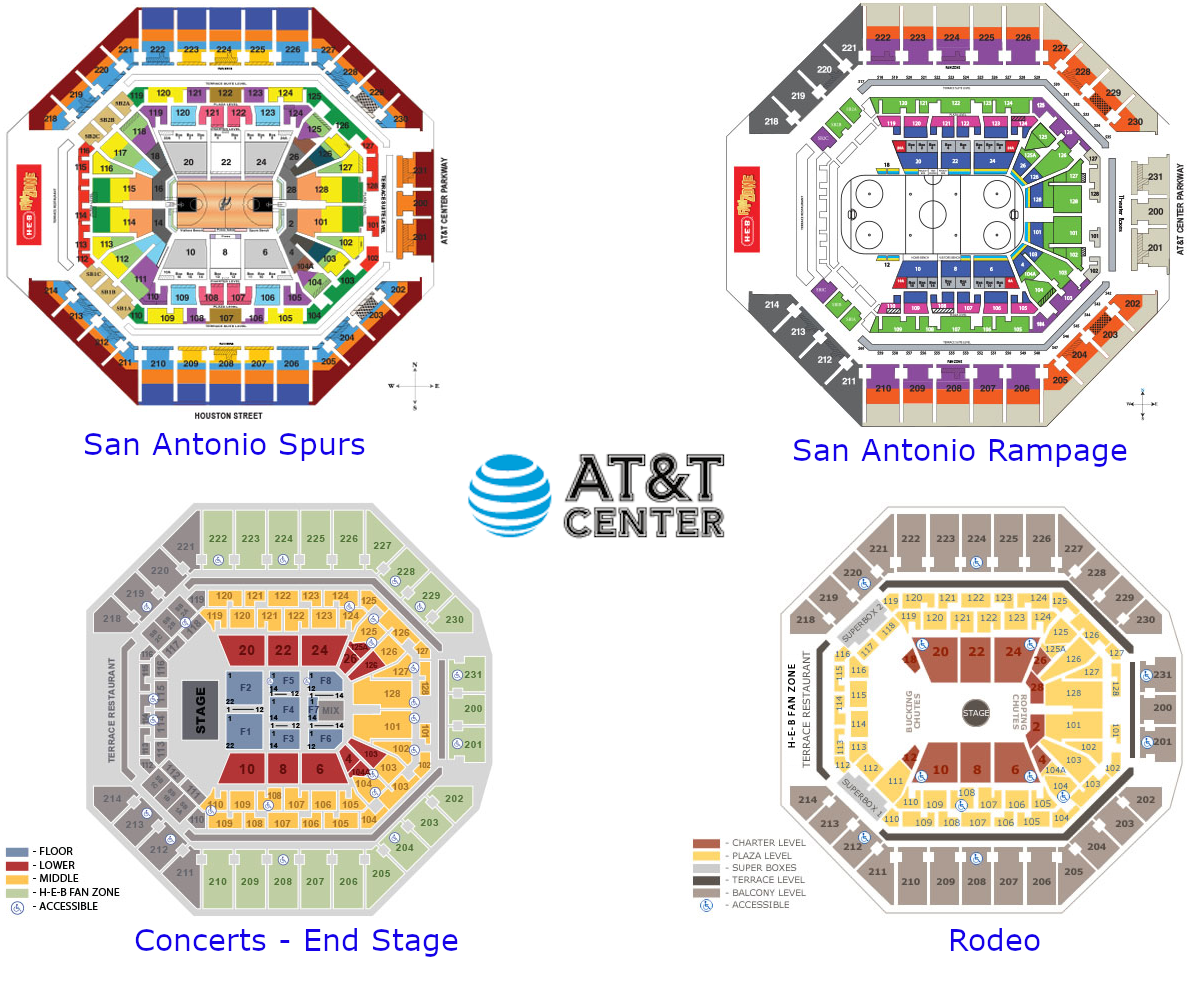 As a multi-purpose arena, the AT&T Center offers several different arrangements for different types of events. The attached photo shows the most common arrangements for their resident team home games, rodeos, and end-stage concerts. The arena seats 18,418 for basketball, 16,151 for ice hockey, and 19,000 for concerts or gatherings, and contains 2,018 club seats, 50 luxury suites, and 32 bathrooms. All standard seating is arena standard seating engineered for comfort with armrests to give guests a more relaxed event-viewing experience.
Wheelchair and companion seating is available upon request at all points and levels of the arena.
Premium seating is available in the lower level courtside boxes, the private Terrace Suites, Theatre and Ledge Boxes, and the Xerox Courtside Club.
NOTE: The seating layout may change depending on the event. Always check the seating map when choosing your tickets.
You can reserve your best seats today by purchasing your tickets now! Visit the AT&T Center schedule to see all the upcoming events.
To view the ticket and authenticity policies please check out the ticket information page.